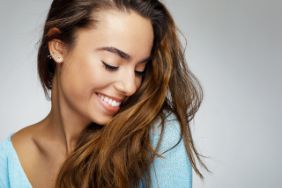 When you see a dentist, the only credential you can be certain of is that they've completed dental school. But that's just the beginning of any career in this ever-changing field! In addition to having many years of experience, the best dentists stay actively involved in professional associations and always continue learning. Since there are always new developments that can benefit you as the patient, it's worth it to see a dentist in Sparks who stays on the cutting edge of dentistry. At Vista Dental Care, Dr. Thomas loves what he does so much that it's a pleasure for him to continue learning. Keep reading to find out how he stays active in his field and how that improves the care he provides!
How Does Dr. Thomas Stay Active In the Dental Community?
Active membership in professional organizations involves studying, mentoring, and teaching, all of which allows Dr. Thomas to be a better dentist. Here are the organizations he's active in:
American Dental Association – The nation's largest dental association and the leading source of oral health information for licensed dentists and the public.
Northern Nevada Dental Society – Provides advocacy, peer review, continuing education, and volunteer dental programs for dentists.
Seattle Study Club – An international network of dentists that regularly meet in their local areas to further their learning, discuss and plan real-life patient case-studies, and participate in educational programs.
Academy of General Dentistry – Provides resources, support, and ongoing education to help general dentists learn the latest in dentistry.
Dr. Thomas is also proud to be a mentor and visiting faculty member at Cerecdoctors.com, the world's larges CEREC education resource. Patients love CEREC same-day crown technology because they can get beautiful, high-quality dental crowns in just one visit. But that's not the only kind of technology Dr. Thomas has the training to offer.
Modern Technology That Makes Your Dental Care Even Better
As a Sparks dentist, staying on top of the latest technology gives patients access to better quality care. Here are some examples of the technology we use to make your care better than ever:
CT/Conebeam Scanner – This provides a highly detailed, 3D image of all the structures in your mouth and allows us to perform procedures like dental implants with far more accuracy and precision.
Complete Dental Implant Care – With the help of our CT/Conebeam Scanner, Dr. Thomas provides outstanding implant dentistry from start to finish so our patients don't have to go anywhere else.
Digital Impressions – Traditional impressions are messy and uncomfortable. By simply scanning your teeth, we get digital impressions that are faster, easier, and more accurate.
Sleep Apnea Therapy – Sleep apnea affects millions of Americans, many of whom are undiagnosed, and has serious consequences to their health and well-being. With advanced training to provide simple, non-invasive treatment, Dr. Thomas can alleviate the problems associated with this common condition.
Invisalign – Our patients love having an alternative to traditional braces that provides fantastic results, discreetly.
The latest technology, combined with our personalized patient care and commitment to learning, means you get exceptional dental care at our office!
About Vista Dental Care
Vista Dental Care is proud to serve the Sparks community and looks forward to many years of service in the future. Our dentist, Dr. Marc Thomas, is passionate about the field of dentistry and has over 25 years of experience providing outstanding care to our patients. If you have any questions or would like to schedule an appointment, you can reach us via our website.