Scaling and Root Planing – Sparks, NV
Deep Clean Your Smile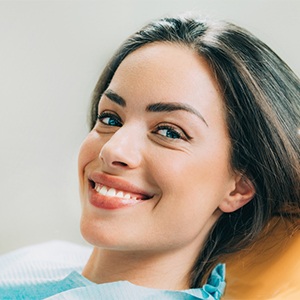 Despite being preventable, the Centers for Disease Control and Prevention estimate at least 50% of adults have a form of gum disease. Although it might not seem concerning at first, it can ultimately lead to the loss of your teeth. Over time, it can also adversely affect your general health. Thankfully, we can stop the infection is its tracts with gum disease treatment in Sparks. We often recommend scaling and root planing. We will deep clean your mouth to restore a healthy, beautiful smile.
---
What is Scaling and Root Planing?
If you experience bleeding gums in Sparks, you might have gum disease. While the symptoms may not seem alarming at first, it will slowly destroy the supporting structures of your teeth. The bacteria responsible for the infection can also enter your bloodstream, wreaking havoc on your general health. At the first sign of the infection, it's best to contact our office right away for treatment.
Scaling and root planing actually involve two separate procedures. Also known as a deep cleaning, it removes hardened plaque and allows the gum tissue to heal. During the scaling portion of the treatment, a special dental tool is used to clean plaque and tartar from above and below the gum line. After the gingival pockets are cleaned, root planing is used to smooth the surfaces on the teeth. This allows the gum tissue to reattach to them to seal out future build up.
Depending on the severity of the infection, we may recommend more than one appointment to complete your entire mouth. To ensure your comfort, we may also suggest an anesthetic.
---
What is the Recovery Like?
It's normal to experience some pain and tenderness for a couple of days after your procedure. You may also have tooth sensitivity for as long as two weeks while your mouth heals. You'll also want to avoid eating any hard, crunchy, or spicy foods. During your recovery, you can control any discomfort using an over-the-counter pain reliever. We may also use a medication that's applied directly into the gingival pockets to ease pain.
We'll explain how to maintain your oral hygiene to reduce the risk of infection while your gums heal. Afterward, it's important to commit to an effective oral hygiene routine to prevent reinfection. Besides caring for your smile at home, we may also recommend more frequent appointments with your dentist in Sparks.
---
Save Your Smile from Gum Disease
If your gums are red and swollen, you might have gum disease. Don't wait until it's too late to save your smile. Contact our office today to schedule your consultation for scaling and root planing.