SureSmile Clear Aligners – Sparks, NV
Your Sure Path to a Straighter Smile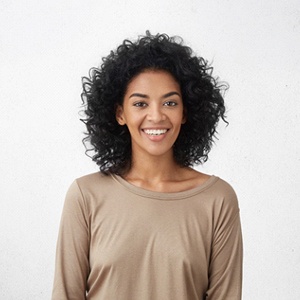 Millions of people wish they had straighter teeth. Some of them simply put up with the problems caused by dental misalignment, while others choose to endure the inconvenience and unsightly appearance of metal braces in order to correct their crooked smile. For many patients, there is a better option: removable clear aligners. While there are several companies that manufacture clear aligner systems, Dr. Thomas favors the highly advanced SureSmile system. Read on below to find out how this innovative treatment works and how it may benefit you.
How Does Sure Smile Work?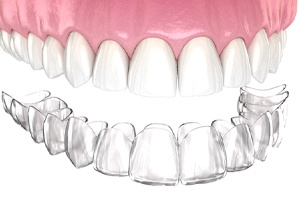 SureSmile works by using a series of custom-made clear aligners that apply gentle pressure to the teeth. You wear each aligner for as much as possible for a couple of weeks. As you move on from one aligner to the next, your teeth gradually shift into their proper positions.
The treatment process begins with an in-depth consultation, wherein Dr. Thomas will answer your questions about the treatment and examine your teeth to determine whether SureSmile is a fit for you. If it is, we'll take some digital impressions of your smile. Then, Dr. Thomas will use advanced software to map out your treatment plan. SureSmile will manufacture your state-of-the-art aligners, and you'll embark on your journey to a healthier, more attractive set of teeth.
Benefits of SureSmile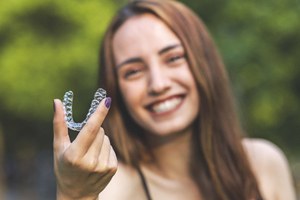 Some of the most outstanding benefits of SureSmile include:
Easy oral hygiene. Since the aligners are removable, you'll be able to brush and floss your teeth without any extra effort or special tools.
No dietary restrictions. Because you'll remove your aligners during meals, you won't have to worry about your food choices interfering with your treatment.
The aligners are almost invisible. You'll never be embarrassed by dark metal wires or large brackets.
Fast results. The SureSmile system is engineered to produce excellent results as quickly as possible.
Support every step of the way. Thomas will use SureSmile's advanced tools to monitor your teeth's progress and ensure you have a smooth treatment journey.
The aligners are made out of a smooth plastic material and are designed with patient comfort in mind.
Who Should Consider SureSmile?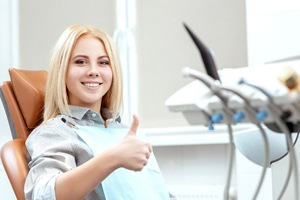 If you are tired of hiding your crooked teeth, there's a strong probability that SureSmile could help you. A few of the issues it is often able to correct include:
Crowded teeth
Gapped teeth
Underbite
Crossbite
Overbite
Of course, you also have to consider your own circumstances. You must be committed to making the treatment a success; it takes a bit of self-discipline to wear the aligners as much as you should. You should also have excellent oral hygiene habits. Additionally, keep in mind that the treatment is best for individuals who do not use tobacco because tobacco can stain the aligners.
Are you ready to learn more about SureSmile and how it may be able to help you achieve the teeth of your dreams? Contact Vista Dental Care today. Our friendly team members are ready to answer your questions.
SureSmile FAQs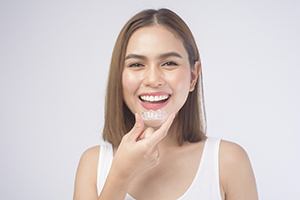 Dr. Thomas and our team are eager to get you on the road to your ideal smile. Of course, it is understandable if you have some questions about SureSmile in Sparks before you schedule your consultation. That is why we have compiled the following brief list of FAQs, along with their answers. If you do not see the information you were hoping for, please reach out to us directly. We are ready to personally assist you.
Does SureSmile Hurt?
SureSmile is designed to be as comfortable as possible. However, it is important to remember that a degree of discomfort is inherent in all forms of orthodontic treatment. After all, your aligners will be forcibly moving your teeth! The discomfort is usually greatest at the beginning of treatment and whenever a new aligner begins to be used. Many people find relief by taking over the counter pain medications, sipping on cool water, and switching to a new aligner at night (which allows you to sleep through the initial part of the adjustment period).
How Long Does SureSmile Take?
The timeline for SureSmile varies from patient to patient. Your cosmetic dentist in Sparks, Dr. Thomas, may be able to give you an estimate for your treatment's duration when you come in for your consultation. The primary factor that influences treatment time is the degree of your dental misalignment. For relatively minor cases, it might be possible to achieve final results in as little as six months or so. If your misalignment is more severe, you may have to wear your aligners for a year or longer. Your diligence in complying with your treatment will decrease the chance that you will experience delays on your way to your perfect smile.
What Happens After I Finish SureSmile Treatment?
You will need to wear a retainer to maintain your results. At first, you will probably need to wear your retainer as much as possible, both during the day and at night. Later, however, you may be able to progress to wearing it only at night. Eventually, you may need to use it just a few nights each week. Keep in mind that your retainer is incredibly important — if you do not wear it as directed, your teeth could easily drift back out of place! If your retainer ever becomes uncomfortably tight, that may be a sign that you are not using it enough.
Is SureSmile Cheaper Than Braces?
The cost of any orthodontic treatment depends on a number of factors, including the severity of the misalignment that is being treated. Our team will be happy to provide you with a SureSmile cost estimate during your consultation. In total, you can expect to pay at least a few thousand dollars for any type of teeth-straightening treatment. If you do not wish to pay for the entirety of your treatment upfront, we can help you explore your low-interest financing options, which include Lending Club and CareCredit. We also offer an in-house membership plan that provides a 10% or 15% discount on orthodontic services.