Associate Dentist – Sparks, NV
Get to Know Dr. Dennez Avendano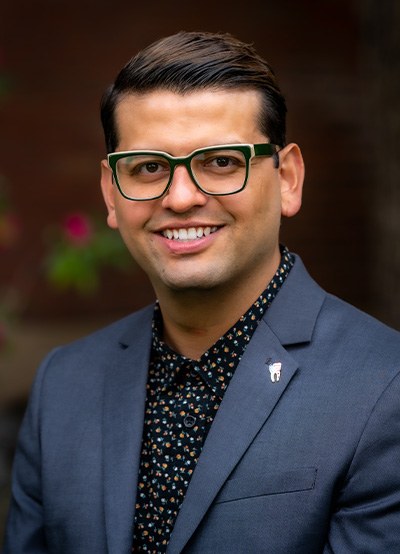 With several years of experience and counting, Dr. Avendano finds working in the dental field to be incredibly rewarding. He has a love for facing new challenges every day and solving intricate dental problems. The best part: he gets to create a positive impact in the lives of others while also helping people enjoy their smiles again. Born in Newport Beach, CA, Dr. Avendano thoroughly enjoys encountering a wide variety of dental cases, and he is more than excited to address your dental needs.
Why Did You Decide to Become a Dentist?
Dr. Avendano understood early on two reasons why many people choose to go into healthcare. Either they're lifelong learners or they deeply enjoy the gratification of having the opportunity to help people. Fortunately, he had both of these qualities, making him the perfect fit for this line of work. Since he also knew that no two days would ever be quite the same and that he deeply loves problem-solving, he decided to pursue a career as a dentist and never looked back!
Where Did You Study Dentistry?
To begin his career, Dr. Avendano first attended the University of California, Riverside. From there, he moved to study at the University of Nevada, Las Vegas School of Dental Medicine to earn his dental degree. He then performed general practice dentistry at the Providence Sacred Heart Medical Center and Children's Hospital in Spokane, Washington before working at our dental practice.
Dr. Avendano is highly trained in various specialty topics and is certified in IV Sedation. He regularly pursues continuing education to refine his skills and remain up-to-date with the latest advancements in the field. He's also a proud member of several organizations, including the:
American Dental Association
Nevada Dental Association
Academy of General Dentistry
SPEAR Education
Outside of the Dental Office, What Do You Like to Do?
When he isn't at the office, Dr. Avendano spends much of his time with his close-knit and deeply supportive family. He's also a dog dad and likes watching movies, doing puzzles, reading, running, cycling, and watching Top Chef. Two interesting facts about him: he has the best dance moves and can handle extremely spicy food!