Emergency Dentistry Services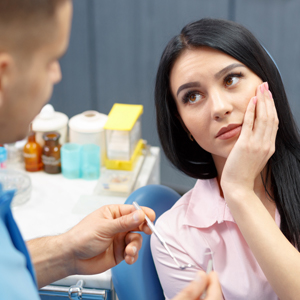 At Vista Dental Care, we're here whenever out patients need us. If you or one of your loved ones is experiencing a dental emergency in Sparks or one of our surrounding communities, we will likely be able to see you on the same day you contact us for emergency treatment. During these urgent care appointments, we'll begin by working with you to relieve pain. Then, we'll create a personalized dental restoration plan to fully renew your smile. You may not be able to plan for every dental emergency, but for patients of Vista Dental Care, you can count on our team to provide fast, effective emergency dentistry treatments.
Common Dental Emergencies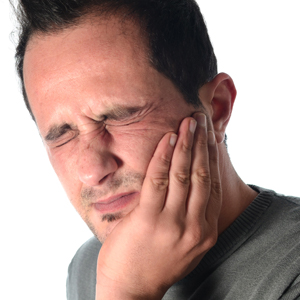 If you're experiencing toothache pain or have a damaged tooth, you are likely in need of urgent dental care. It's always best to call our team, even if you're not sure that your situation requires emergency care. The sooner we begin repairing your damaged smile the better. Some of the common dental emergencies we see include:
Knocked out teeth or dental restorations
Damaged teeth or dental restorations
Broken or bent dentures
Severe toothache or dental sensitivity
Soft tissue lacerations
Foreign objects stuck between teeth
Caring for Your Smile at Home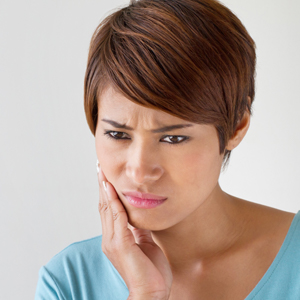 During a dental emergency, your first step should be taking a deep breath. Step two is calling our office. We'll be happy to walk you through first aid and pain management over the phone, so you don't have to worry about memorizing at-home care methods. If you like to plan for all eventualities, some of the simple steps you can take to care for your smile before visiting our team include:
Clean any damaged oral structures with cool water, but don't scrub or use hygiene products unless expressly directed to do so
Place pressure on soft tissue lacerations to slow bleeding
Retrieve knocked out teeth or dental restorations, handling them carefully by the biting surfaces and not the root structure
Apply ice packs or cold compresses at 20 minute intervals to reduce swelling, relieve pain, and slow bleeding
Take over the counter pain relievers as directed for toothache or dental sensitivity, but do not apply aspirin directly to teeth
Use floss to remove foreign objects stuck between teeth, but do not use hard or sharp objects if floss does not dislodge the item
Preventing Dental Emergencies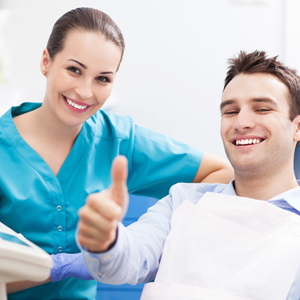 You may not always be able to prevent dental emergencies, but there are some ways you can dramatically decrease your risk to experience emergency dental damage. Some easy ways to avoid dental emergencies include the following:
Brush and floss your teeth each day and visit our team twice a year for checkups
Wear nightguards as directed to avoid damage for nighttime teeth grinding and clenching
Use sportsguards to tooth damage due to sports related facial trauma
Do not chew on ice, fingernails, pen caps, or other hard objects
Do not use your teeth as tools to open packages or crack nuts
Emergency Dentistry Frequently Asked Questions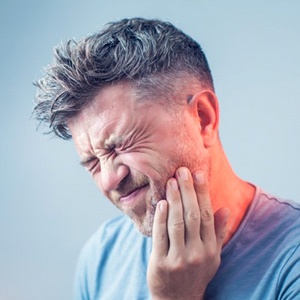 At Vista Dental Care, your dentist in Sparks understands that accidents happen, and you can't always prepare for them. However, it's never a bad idea to be well-informed about dental emergencies, just in case one does strike. That's why we have gathered some of the questions we get asked the most often about dental emergencies and answered them below for your convenience.
How Much Will My Dental Emergency Cost?
It's nearly impossible to give you a price estimate on how much it will cost to treat your dental emergency without coming in to see us first. This is because every emergency situation is different. Your treatment might range from a simple round of antibiotics to a more complex procedure like a root canal or even a tooth extraction. It all depends on the severity of your emergency. No matter how much your situation ends up costing, we will work with you to file insurance claims on your behalf so that you don't have to lift a finger. If you don't have dental insurance, we accept payments through third-party options like CareCredit and Lending Club.
Will I Need a Root Canal?
Again, this question is impossible to answer without first examining your mouth. However, the chances are high that you might need a root canal if your emergency involves a serious toothache or extreme dental sensitivity. A root canal will remove the infected or damaged nerve from your tooth, so you won't feel pain there anymore. The procedure itself is not painful in the slightest. In fact, many patients say that it feels no more uncomfortable than getting a simple filling, and it actually relieves their pain. So, there is no need to worry if you do end up needing a root canal.
What If My Child Knocks Out a Baby Tooth?
Treat the situation the same as if they had dislodged a permanent tooth. Gently pick up the tooth by the crown, not the root, and keep it moist. If at all possible, place it back in the socket, making sure it's facing the correct direction. If not, have your child place the tooth between their cheek and gums until they can see their emergency dentist in Sparks. We may decide to re-implant the tooth, or we may not, depending on a few factors, like your child's age and how close they were to losing the tooth naturally.
Can I Reattach a Lost Crown by Myself?
We would not recommend trying to reattach a crown by yourself. Instead, we suggest calling us as soon as you can. While a lost dental crown is not necessarily as severe an emergency as a knocked-out tooth or an extreme toothache, it is imperative that you get treatment within a few days, as your tooth underneath the crown is now more vulnerable to decay and injury. You can use dental cement or sugar-free chewing gum to reattach the crown, but keep in mind that this is only a temporary solution, and that you should see your emergency dentist in Sparks as soon as you can for a permanent reattachment.