Safe, Fun, Effective Children's Dentistry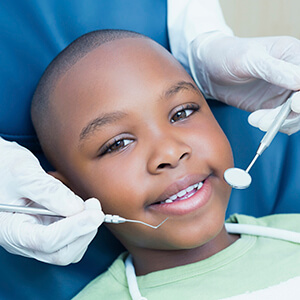 As a family dentistry practice, Vista Dental Care offers comprehensive treatment for patients of all ages that starts with children. While you may want to bring young children in to see us a few times just to ensure their teeth are developing properly, your child's first traditional dental appointment should be around the age of three. At this point, they will have developed many of their primary teeth, and they should be able to interact with the dentist and our team to let us know if they are uncomfortable or have questions. They will also be better able to understand their treatments, so we can minimize the odds that they will experience fear associated with the dentist. Contact us to schedule an appointment for your little one in our Sparks dental office.
---
How Can I Help My Child Prepare for the Appointment?
Your children's first appointments in our office will be minimally invasive. We will be looking for any warning signs that something may be wrong and working with you to ensure they're getting the best care at home. Our goal is to ensure they are completely comfortable from the moment they arrive, and we always appreciate it when parents help them prepare for their office visits with positive language. Try things like the following to help your little one prepare:
Let your child look at our virtual office tour, so the practice will not be completely unfamiliar (you can bring them in for a tour too)
Read books about the dentist; many popular children's book series have first dental office visit books
Explain dental appointments and answer questions before the appointment
Always use positive language like asking your child things like, "When do we get to go to the dentist?" and "Dr. Thomas is looking forward to helping you with your teeth"