Inlays & Onlays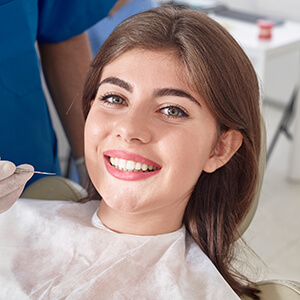 At Vista Dental Care, our Sparks dentist and team strive to provide the most conservative treatment options. That means we use treatments that allow us to fully repair damaged teeth while preserving the greatest amount of healthy dental structures. For years, dentists have relied on cosmetic tooth-colored fillings for minor decay or damage and dental crowns for more advanced damage. Inlays and onlays give our team a restoration option between these two treatments. If you'd like to find out more about conservative dental care solutions, contact us to schedule an appointment.
---
What are Inlays & Onlays?
Inlays are used to repair damage between the cusps (raised parts of teeth) that is too deep to be repaired with a simple filling. Onlays are used to repair damage to one or more cusps. Whichever restoration option we choose, the process is typically completed in two appointments like a dental crown. We begin by preparing the teeth and capturing bite impressions. Then, we place a temporary to protect the teeth until your custom inlay or onlay arrives from the lab. At the second appointment, we'll exchange the temporary for a custom restoration. In some cases, we may even be able to create an inlay or onlay in one appointment using the CEREC same day restoration system.