Cigna Dental Insurance Dentist – Sparks, NV
Cigna Dental Benefits for Affordable Dentistry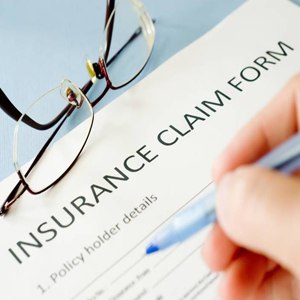 At Vista Dental Care in Sparks, we know that it's important to help our patients maximize their available dental insurance benefits, and our knowledgeable team members are happy to do just that. We work with insurers on a daily basis, and we know how to help you make the most of your available benefits and minimize out of pocket treatment costs. We are also in-network with a number of dental insurance providers including, Cigna. Whether your family is covered by Cigna, one of our other in-network insurers, or an out of network insurance plan, let our team know. We'll do our utmost to help you utilize your benefits. If you want to learn more about Cigna and other dental insurance coverage or schedule an appointment at our dental office in Sparks, give our friendly team a call today. We look forward to hearing from you.
---
Cigna Dental Coverage & Availability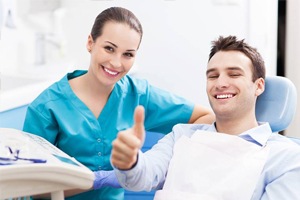 One of the great things about dental benefit plans is the versatility. Depending on your elections and the monthly plan premium you pay, you can receive a variety of different treatment options that best address your family's oral healthcare needs. That does make it a bit more difficult for us to give you a good estimate of the out of pocket costs of your treatment plan before we have a chance to review your individual policy. However, the majority of Cigna dental insurance plans offer 80 to 100% coverage for preventive dentistry services like dental checkups and teeth cleanings. Restorative dentistry is also covered by a diminishing percentage as the treatment becomes smore complex. For example, a minor filling will usually receive 70 to 80% coverage, but a more advanced dental crown or bridge may only receive 50% coverage. Other services like orthodontics, dental sedation, and oral appliances may also be covered, but we'll need to review your policy and/or apply for preapproval for these treatment options.
Another great benefit of dental insurance is that it allows you to choose your dentist and still receive coverage whether or not the dental office is in-network with your provider. This leads many patients to ask us why they should visit an in-network office. Whether or not we're in-network with your provider, our team always strives to provide affordable treatments and help you receive the maximum coverage. However, for those patients with in-network dental benefits, you know our team has agreed to your plan's set maximum pricing for covered services, and that existing relationship means you will only ever need to pay the out of pocket percentage of the cost of treatment. If we're not in your insurer's provider network, our fees may fall outside of their set price range. This means, you'll pay the difference in pricing as well as your percentage of treatment costs. It's rare for this to occur, but you don't have to worry about it at all when you visit an in-network dental office.
---
Meet Tahedah
Tahehah is our dedicated patient care coordinator and our go-to dental insurance expert. She has years of experience working as a dental assistant, and she is dedicated to offering an exceptional level of care for every patient she treats. After years working in the dental field, she's had a lot of experience handling dental benefit forms, approval requests, and complicated policy documents. If you have questions about your Cigna benefits, don't forget to give our team a call and ask to chat with Tahedah.