Invisalign®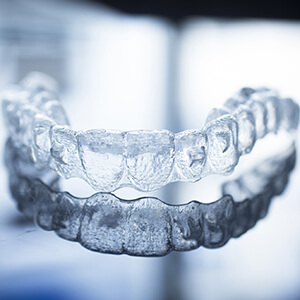 In the early days of dentistry, orthodontic treatment was considered a purely cosmetic service. Today, we know that a straight smile is also healthier, and that metal brackets and wires aren't necessary to achieve a straighter, healthier smile. Instead, we use Invisalign orthodontics at Vista Dental Care. Clear alignment trays are custom crafted to gently shift teeth into their ideal alignment with a subtle appearance and minimal impact on daily diet and hygiene routines. Contact our Sparks dental team to find out more or schedule an Invisalign consultation today.
---
How Does Invisalign Work?
We use our state-of-the-art CT/Conebeam scanner to capture images the full smile and how the teeth fit together. Then, we use these scans to create a series of alignment trays. Each set of aligners represents one step closer to the ideal end result. Patients will wear each set of alignment trays for about two weeks before exchanging them for the next set in the series. After about twelve months of treatment, patients will have achieved their desired alignment.