Dental Implant Aftercare – Sparks, NV
Get a Healthy Smile that Lasts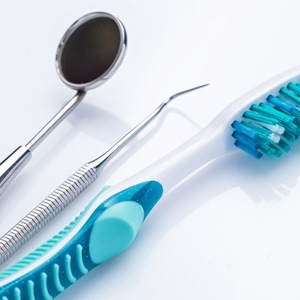 Have you made the choice to invest in your smile and your quality of life with dental implants in Sparks? That is great! Your new smile can last for a lifetime if you care for it properly over the years. The biggest threat to the longevity of dental implants is an infection that is similar to gum disease. You can keep your smile infection-free and ensure it lasts for decades using the best oral hygiene habits.
---
Make Oral Hygiene A Priority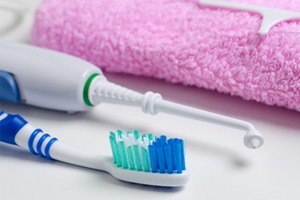 Dental implants are not subject to tooth decay; however, any remaining natural teeth can still develop cavities. To keep them healthy, it is vital you brush and floss daily. This also removes harmful food particles and plaque that can lead to odors and an infection known as peri-implantitis.
It is best to use a soft-bristled toothbrush and nonabrasive toothpaste to clean all surfaces of your teeth, your restorations, and your tongue for at least 2 minutes twice a day. Clean in between each tooth, around the abutments, and the posts daily using a high-quality floss.
---
Protect Your Dental Implants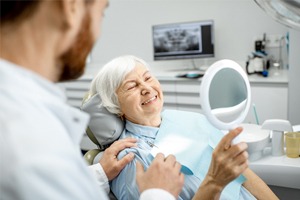 Dental implants are made from durable material that allows them to withstand the pressure of regular chewing. Unfortunately, they can become damaged. To protect your new smile, it is best to wear an athletic mouthguard if you participate in any sports. If you have a habit of grinding or clenching your teeth, ask your dentist in Sparks about a mouthguard.
It is also best to avoid using your teeth as tools to open packages. Do not chew on inedible objects, like pens, pencils, or your fingernails.
---
Schedule Regular Recall Visits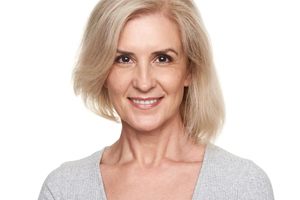 Preventive dental care is crucial to promoting the longevity of your new smile. Besides removing any harmful accumulations left behind by your toothbrush and floss, it also allows us to monitor your oral health. We can detect any areas of concern sooner to quickly intervene to reduce the risk of late-term implant failure. It is recommended you schedule an appointment for a cleaning and checkup at least twice a year.
Dental implants are a big investment. Protect your smile with the right aftercare. Contact Vista Dental Care today to schedule an appointment for a cleaning and checkup.