Advanced Dental Implant Procedures – Sparks, NV
Preparing for Flawless Dental Implant Restorations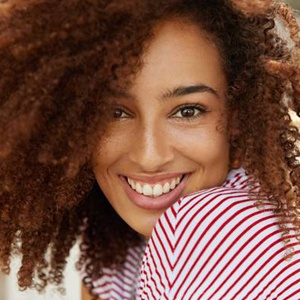 If you're considering dental implant supported tooth replacement, you probably already know that you should expect a lengthy, multi-phase treatment process. What you may not know is that the procedures to prepare your smile for dental implant placement can be just as complex as the implantation surgery. On this page, we've taken time to explain some of the advanced procedures you may need during dental implant tooth replacement, but every patient's treatment plan is different. The only way to know for sure what to expect during your tooth replacement plan is to call our dental office in Sparks, NV for a consultation appointment. The Vista Dental Care team will examine your smile, review your treatment options, and help you find the best solution to meet your needs.
---
Soft Tissue Grafts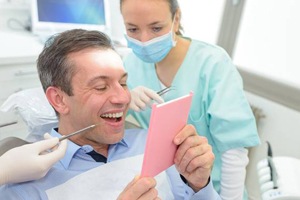 A soft tissue graft is a one of the services we may recommend prior to implant placement or after. We may use these tissue grafts to buildup supportive structures to ensure successful implantation. We can also use a soft tissue graft to improve the appearance of the smile if gums become thinner over time revealing the dark-colored implant structure below.
---
Bone Grafts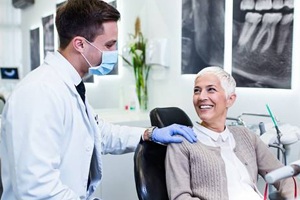 For patients who have experienced diminished jawbone density following tooth loss, we may recommend a bone graft. These grafting procedures buildup the height, width, or density of supportive jawbone structure, improving chances for successful dental implant placement. There are a variety of different types of bone grafting procedures available based on your unique needs.
---
Sinus Lifts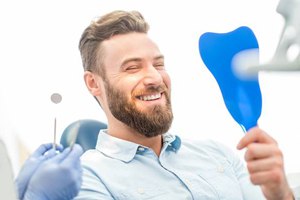 Easily the most common type of bone grafting procedure, a sinus lift is used to diminish the open space in the sinus to improve the chances of successful implantation into the top of the jawbone. By adding bone tissue to lift this sinus gap, patients have a dramatically increased chance for successful upper jaw implant-retained tooth replacement.
---
Post-Op Care
Following your tissue graft, we will provide you with specific instructions to ensure you make a complete recovery with minimal risk for infection. If at any point during your recovery you experience increasing pain, severe swelling, fever, or other concerns, call us immediately. Basic at-home care to keep in mind after oral surgery include the following:
Clean the area by placing gauze or clean cloth to absorb blood flow and replace the gauze frequently as it becomes saturated. Swish cool water around the surgical site and/or use antimicrobial mouth rinses as necessary. Continue to brush and floss any remaining healthy teeth, taking special care around the surgical site.
Take all antibiotics, pain medications, and other prescriptions as directed throughout the recovery process. Use ice packs at 20 minute intervals to relieve discomfort, limit swelling, and slow blood flow.
Stick with a liquid diet for the first 48 hours and gradually introduce more difficult to chew foods as you feel comfortable. Do not chew with the part of the smile around the surgical site until it has completely healed.