Implant-Retained Crown – Sparks, NY
Complete Your Smile with a Dental Implant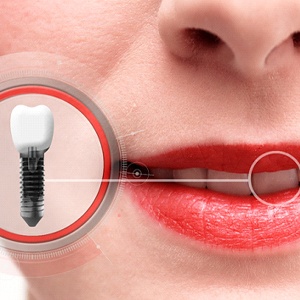 Constantly emerging innovations in dentistry make it possible to preserve natural teeth for longer than before. Unfortunately, despite these advancements, tooth loss is still a common problem. Whether from decay, disease, or trauma, losing a tooth can be a devastating experience. Not only does your self-esteem suffer, but also your oral health and your quality of life. Vista Dental Care can rebuild your smile using an effective solution. Besides traditional treatments, we also offer the latest options using dental implants in Sparks.
---
Options to Replace a Single Tooth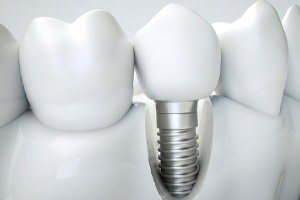 Your oral health and functions rely on every tooth staying strong and healthy. Losing even one can create serious complications for both because you don't just lose the crown. You also lose the root. As a result, your jawbone will slowly deteriorate because it isn't being stimulated. Your remaining teeth won't have the support they need to stay in place. Over time, they will shift out of alignment, increasing your risk for several new complications, including cavities, gum disease, and even additional tooth loss.
As you lose more teeth, your general health can also decline. Certain foods may be too difficult to chew, which may cause you to limit your diet. This can lead to nutritional deficiencies that can harm your health.
We can stop the complications associated with tooth loss using an effective treatment.
The most conventional solution to replace a single lost tooth is with a bridge and crowns. We take an impression of your mouth to recreate the portion of your tooth that's visible above the gum line. It's held in place by reshaping your adjacent teeth to allow dental crowns to be fitted over them. This is a convenient solution to rebuild a complete smile. Although it's effective, you will need to permanently alter healthy teeth, and it will need to be replaced about every 10 years.
A dental implant gives you the next best thing to your natural tooth because it replaces the entire structure, including the root. You will undergo a multi-step treatment process to surgically insert a titanium implant post into your jaw. After your bone has healed, an abutment it placed on the post to connect your custom-made restoration. Although you will need oral surgery, you'll benefit from a solution that can last for a lifetime.
Benefits of an Implant-Retained Crown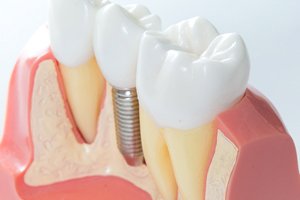 Treating the entire structure of a tooth provides several advantages that aren't possible with a traditional fixed bridge, including:
Over a 95% success rate to last for decades.
Looks natural using all-ceramic material.
Regain as much as 70% of your biting force.
Preserves your jawbone's density.
Stops dental drift to improve your oral health.
Doesn't rely on healthy teeth for support.
Easy maintenance and care.
Cost-effective solution.
Schedule Your Consultation Today
If you're ready to replace your missing tooth, your dentist in Sparks can help. Contact our office today to schedule your consultation for dental implants. We look forward to rebuilding a complete, beautiful smile.