Ameritas Dental Insurance – Sparks, NV
Discover The Benefits Of Ameritas And Affordable Care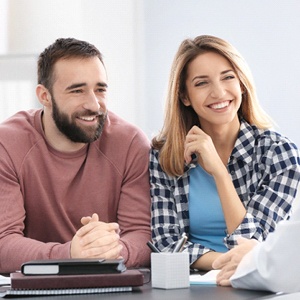 We know you have a lot to consider when faced with the reality of needing proper dental care. This is why our practice strives to offer reasonably priced services to all our patients. As an in-network provider for Ameritas dental insurance, we want to ensure you receive the best when it comes to quality and price. Our team will work to process and file any dental insurance claims, as well as help you navigate your coverage, so you receive the maximum benefit from your plan. As an Ameritas dentist in Sparks, you can feel confident that your dental needs will be met with care, compassion, and affordability every time.
---
Ameritas Coverage Availability & Fees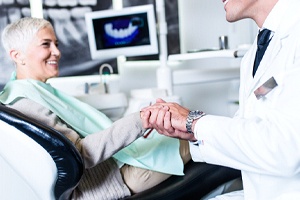 If you want to reduce long-term costs of dental care and keep your oral health in the best shape possible, it's imperative that you take the steps to ensure you seek preventive care. Dental insurance is designed so problems can be averted. By attending your regularly scheduled checkups and cleanings, you and your dentist can work together to keep your teeth and gums healthy and disease-free.
Of course, not all problems are easy to detect, nor are they completely avoidable or preventable for that matter. When they occur, your dental insurance plan can help with a portion of the cost. That is what makes dental insurance with Ameritas so great, it keeps you from having to pay everything out of your pocket. But remember, you must pay your monthly premiums and meet your annual deductible in order to take advantage of comprehensive coverage.
Depending on your individual PPO plan, you can typically expect your dental insurance to cover a portion or all the following services:
Preventive Care: Cleanings and checkups, digital x-rays, fluoride treatment, dental sealants (100%)
Basic Procedures: Fillings, simple or complex extractions, anesthesia, periodontics, endodontics (80%)
Major Procedures: Dental implants, dental crowns, prosthodontics (50%)
If you're wondering why you should seek an in-network provider, here's why: As a dentist in Sparks, we have an agreement with different insurance companies that make it possible for you to receive a high level of care at a lower cost. Our qualified and knowledgeable staff are happy to work on your behalf to not only explain your coverage and benefits, but they will also work with Ameritas to file any necessary paperwork or claims.
Oftentimes, there are many caveats around yearly maximums and limitations. When you aren't sure how to get the most out of your coverage, we'll be happy to help by splitting treatments up over several years, helping you get the most out of your dental benefits.
---
Meet Tahedah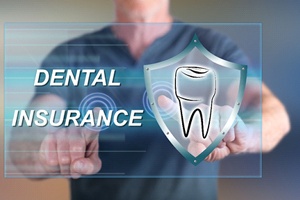 Tahedah is from Bishop, and she studied dental assisting at the Milan Institute. As a relatively new member of the Vista Dental Care team, she loves the practice's atmosphere and being able to meet so many new people through her work. At home, she has a daughter named MacKenzie, a boyfriend named Colton, two dogs named Poseidon and Oakley, and a cat named Ted. Her hobbies outside of work include fishing, camping, off-roading, and simply being outdoors and exploring new areas. You may notice this when visiting – she actually has two different colored eyes!
Tahedah will be happy to help you navigate your insurance coverage and benefits, and she will be happy to assist in filing any necessary paperwork. If you have any questions, don't hesitate to ask her!