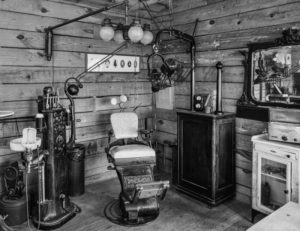 Over the decades, orthodontics in Sparks have made countless advancements in both the technology and techniques being used. These treatments don't just help improve the look of people's smiles, but also their oral health and hygiene. Thousands of years ago, Egyptians would straighten teeth using metal cords and animal skin, nowadays, we're thankful to have clear aligners that are virtually unnoticeable. So, what happened in between all that time? Read on for a complete history of orthodontics.
The First Braces
The first ever resemblance to braces were found on an ancient Egyptian mummy. They were cleverly crafted using cords and wires, resembling the same orthodontic concept used on a middle schooler in 2019, but less tidy. Even populations that preceded the Romans kept dead body's teeth from collapsing in by fitting them with a mouth guard-type device.
Dentistry During the French Renaissance
Between 1728 and 1757, Pierre Fauchard and Pierre Bourdet wrote two books that introduced the world to modern dentistry and orthodontic techniques. They wrote about an oral appliance called a "Bandeu" that was similar to a mouthguard and kept teeth from moving or becoming misaligned. Later, Bourdet improved the device and made additional discoveries to help avoid crooked teeth, like removing wisdom teeth, the same preventive treatment we use today!
Orthodontics for Wild West Outlaws
For a better picture of this time period in dentistry, think West World and Tombstone, but with more latex, metal, and tooth extractions. Christophe-Francois Delabarre created the first model of modern braces in 1819 that contained a wire "crib" meant to keep both the upper and lower arches of teeth in place.  In 1843, Dr. Edward Maynard tweaked the design and added elastic to help fix bite problems. Three years after that, it was modified again to make it more comfortable.
The worst part of these dentist's understanding of their profession (which was thankfully left behind), was that they believed several teeth needed to be removed in order to allow the other teeth to straighten out. Using ratchet wrenches and no anesthetic, they were removing molars and permanent teeth, all in the hope of helping their patient achieve a beautiful grin.
Modern Orthodontic Treatments
Today, orthodontic treatments like Invisalign in Sparks are significantly less daunting. It wasn't until 1997 that clear aligners were used to solve minor bite problems, misalignment, and crowding. Using a digital treatment timeline and custom-crafted smooth plastic trays, patients can achieve a beautified and improved smile without sacrificing their professional image. Now, whether they're 16 or 47, patients can straighten their teeth without having to feel self-conscious about a mouth full of metal.
If you're looking into orthodontic treatments but definitely aren't about drilling holes in your teeth to thread cord made of animal hide through, visit your dentist in Sparks. They use the latest technology and techniques so you can feel comfortable and confident while you're undergoing treatment. Metal braces are gradually becoming a solution of the past, so keep up with the times by scheduling a consultation for Invisalign!
About the Author
Dr. Marc Thomas is passionate about keeping up-to-date with the latest techniques and advancements in dentistry so he can provide his patients with the highest quality and most comfortable care. He takes yearly continuing education courses and remains an active member of several professional organizations and platforms such as the American Dental Association. He also offers the latest treatments such as Invisalign, dental implants, and sleep apnea therapy. For questions or to schedule a consultation, visit Vista Dental Care's website or call 775-626-3535.