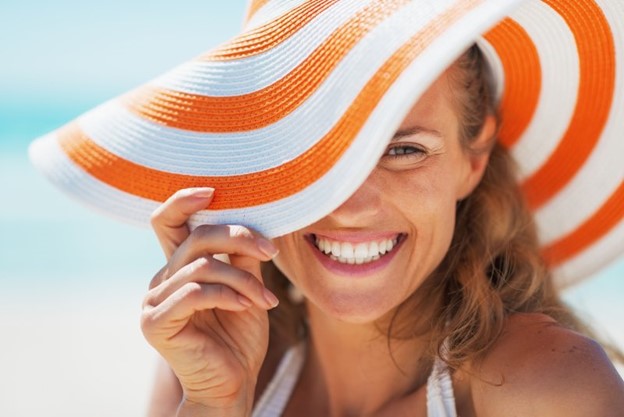 Summertime, sweet summertime—get ready for warmer weather, poolside fun, and days filled with adventure! You probably have quite a few things you'd love to do this summer, but is visiting your dentist on your to-do list? Something like a dental emergency could completely derail your summer shenanigans, so making sure your oral health is in tiptop shape should be one of your top priorities. Keep reading to learn more about why summertime is the perfect time to see your dentist!
Summertime Is Convenient
Visiting your dentist twice a year is crucial for maintaining a healthy mouth, so why not schedule one of those biannual visits for the summertime? Those long summer months will give you plenty of time to plan an appointment, and it will also allow your dentist to start (and finish) any complex procedures if necessary. Not to mention, one appointment can sometimes turn into two or more—scheduling follow-ups will be easy!
Sometimes it can be tricky to schedule dental visits year-round if you or your family members have hectic and spontaneous schedules. Things tend to slow down during the summer, and you might find yourself with plenty of downtime. And if you have kids, you won't have to take them out of school to get their teeth cleaned!
Lasting Protection for Your Mouth
It can get pretty scorching hot during the summertime, and you might find yourself tempted to enjoy things like sno-cones, popsicles, and ice-cold sodas. Although these items are tasty and perfect for cooling down, they're also very high in sugar and bad for your overall oral health! Consider visiting your dentist prior to enjoying some of these sweets—they can inspect your mouth and check the condition of your enamel, gums, and more to ensure that your mouth can handle some of those cold consumables.
Dental Emergencies Are a Bummer During Summer
There's nothing like a dental emergency to bring your summertime fun to screeching halt. These situations can happen when you least expect them, but you can greatly reduce the chance of one occurring by scheduling a dental appointment in advance. This allows your dentist to scope out any potential problems which could sneakily develop into something nasty! This also means that if something bad does happen, you already have a dentist you trust that you can visit.
If you're hoping to make the most out of your summer this year, consider visiting the dentist before embarking on all your fun escapades. The enhanced level of protection and boost in confidence it will provide for your smile is well worth it.
About the Practice
Vista Dental Care proudly welcomes patients of all ages at their Sparks, NV practice. They provide a wide range of dental care solutions including preventive options like checkups and teeth cleanings! The practice is led by Dr. Marc Thomas, who earned his DDS from the University of the Pacific and is a member of many professional organizations including the American Dental Association and the Academy of General Dentistry. If you would like to schedule an appointment with Dr. Thomas, please reach out through his website or give him a call: (775) 626-3535.