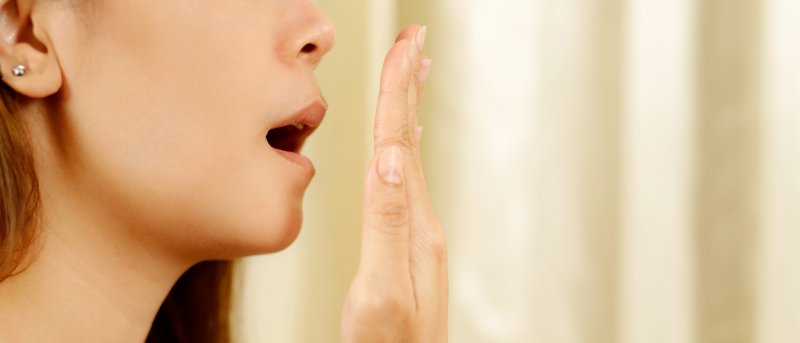 Are you a resident of the Sparks area who suffers from bad breath and is looking for a solution? Bad breath can cause you to feel self-conscious and make it difficult to feel comfortable in social situations. Luckily, there are several ways to get rid of it and start feeling more confident in yourself and your smile. Here are eight tips you can try to prevent or get rid of bad breath.
#1: Tea
As a potent antioxidant, green tea has antibacterial properties that can help get rid of bacteria in the mouth, which keeps your breath fresh. Black tea helps control plaque and bacteria that cause bad breath. Additionally, both green and black tea contain micronutrients called polyphenols that can prevent bacteria in the mouth from forming a foul odor. Steep a tea bag in one cup of hot water and drink once or twice per day to keep bad breath at bay.
#2: Oral Hygiene
Brush twice per day for two minutes with a soft bristled toothbrush and fluoride toothpaste. Floss once to remove plaque and food debris stuck between the teeth. Brush your tongue or use a scraper to remove residue that's built up between the taste buds to alleviate bad breath.
#3: Yogurt
Research shows that eating six ounces of yogurt a day can reduce odor-causing compounds in the mouth by as much as 80%. Vitamin D, which yogurt is rich in, also reduces the growth of bacteria that can cause bad breath in the body.
#4: Gum
Eating sugar-free candy or chewing sugarless gum can help stimulate saliva flow, which washes away food particles and bacteria to get rid of bad breath.
#5: Essential Oils
Use essential oils as a daily mouthwash to get rid of bad breath. Mix one teaspoon of tea tree oil, peppermint oil, and lemon oil into one cup of lukewarm water.
#6: Fruits and Veggies
When your stomach is empty, this causes acids in the stomach to build up, which can lead to bad breath. Eating crisp, fresh fruits and vegetables can increase saliva flow between meals and wash away odor-causing bacteria.
#7: Water
Drinking water can help keep odor under control by keeping your mouth well moisturized and washing away bacteria and food particles. If you suffer from dry mouth, ask your dentist about using an over-the-counter saliva substitute.
#8: Cinnamon and Lemon
Cinnamon and lemon are both know to help eliminate bad breath. Mix half a teaspoon of cinnamon, the juice from two freshly squeezed lemons, and a cup of lukewarm water into a jar or bottle with a tight-fitting lid. Shake the jar and set aside for two to three hours before gargling one to two tablespoons of it for about a minute. This natural mouthwash will help give you fresher, cleaner-smelling breath.
Make sure to visit your Sparks dentist for regular cleaning and checkups so they make sure the source of your bad breath isn't gum disease or another oral health issue. With the above tips, you'll be enjoying fresher breath in no time!
About the Practice
Vista Dental Care is bringing dentistry you can trust to Sparks residents of all ages. They offer a wide array of dental care solutions including general, cosmetic, and restorative treatments. If you need help finding and eliminating the cause of your bad breath, their caring team will develop a treatment plan to make you feel more confident in no time. Visit their website or call them at (775) 626-3535 for more information on how to get rid of bad breath or to schedule an appointment.