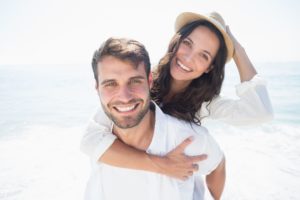 As the restrictions that were in place last summer begin to lift, you probably have so many fun plans lined up for the next few months. If you're like most people, you and your family are thinking about getting out of town for a cross-country road trip or a flight to an exotic beach. The last thing you need during your adventure is a painful dental emergency. The following tips can help you prevent dental emergencies from ruining your summer vacation.
Book Your Kids' Dental Checkups as Soon as Possible
Many parents have a routine of taking their children to the dentist right before the start of a new school year. However, if you know you'll be traveling soon, consider scheduling their checkups around the time that school lets out for the summer. That way, the dentist will be able to spot any troublesome signs and get them treated right away, reducing the risk that a painful emergency will ruin your child's vacation experience.
Take Care of Any Dental Problems Before Leaving
Minor jaw pain or tooth sensitivity may not seem like urgent problems, but there's always the risk that they could worsen and reach a peak during your vacation. Depending on where you're traveling, treatment from a local dentist could be expensive or difficult to find. If you've been putting off any dental treatments, get them taken care of before your vacation just to be safe.
Stock Up on Healthy Snacks
It's hard to avoid snacking when your routines are already disrupted by traveling. However, you can minimize your and your children's risk for cavities by avoiding sugary or acidic snacks like candies, cookies, sports drinks, and sodas. Instead, pack healthier items like seasonal fruits and vegetables and bottled water.
Pack a Dental Emergency Kit
Accidents can still happen despite your best efforts. Be prepared for the worst by bringing a dental emergency kit with the following items:
Your dentist's contact information
A small container with a secure lid
Gauze pads
A saline solution
Ibuprofen
A handkerchief
Prioritize Pool Safety
Swimming may not seem dangerous, but pool accidents are one of the most common causes of dental emergencies in the summertime. Running on slippery decks, bumping into others in the pool, and diving in shallow water can all lead to broken or knocked-out teeth. Teach your kids how to be safe around the pool so that they can spend their time in the water, not in the emergency room.
Before you and your family set out on your long-awaited summer vacation, make sure that everyone's smiles are travel-ready. Then, you'll be able to enjoy your getaway to the fullest!
About the Author
Dr. Marc Thomas is a family dentist in Sparks, NV who earned his Doctor of Dental Surgery degree from the University of the Pacific in 1993. Since then, he has remained active in the dental community through his memberships in organizations like the American Dental Association, the Academy of General Dentistry, and the Northern Nevada Dental Society. At Vista Dental Care, he aims to keep your and your loved ones' smiles as safe as possible during summer. To learn more about preventing dental emergencies while on vacation, you can contact Vista Dental Care by calling (775) 626-3535.