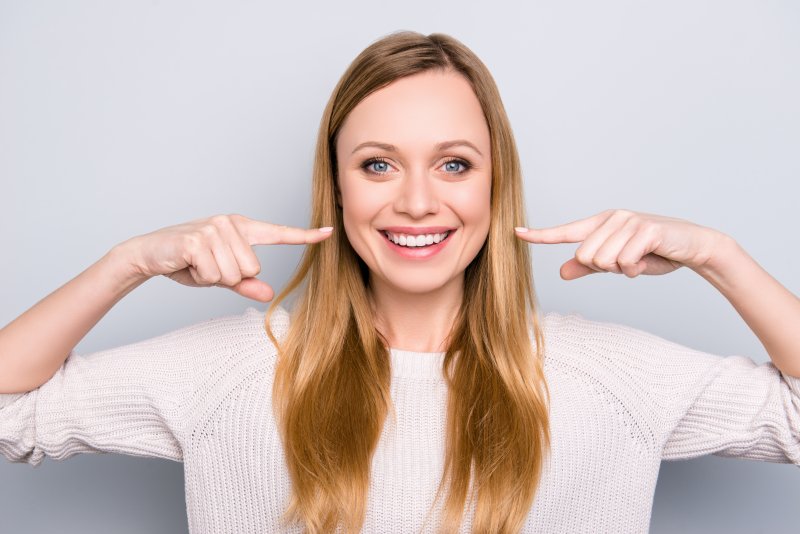 Did you know that 44% of people worldwide have untreated tooth decay? However, the shocking statistics don't stop there. Roughly 30% of seniors have no natural teeth, up to 90% of schoolchildren have tooth decay, and 91% of Americans have had at least one cavity by their 21st birthday. With these statistics in mind, it is safe to say that our dental hygiene routine needs an upgrade. Therefore, a dentist is sharing six good oral health habits to start today!
#1. Always Brush Your Teeth Before Bed
Did you know that tooth decay can start forming in as little as 20 minutes? According to the American Dental Association, the oral bacteria that cause tooth decay can begin spreading within minutes of finishing your meal. So, imagine the havoc that bacteria could wreak with eight hours of sleep! To protect your teeth from dental issues like cavities and gum disease, always make sure to brush your teeth before bed.
#2. Don't Neglect Your Tongue
All too often, patients prioritize their brushing and flossing routine without thinking twice about the cleanliness of their tongue. However, it takes up a large amount of real estate in your mouth and can quickly become a breeding ground for bacteria. Therefore, make sure to use your toothbrush or a tongue scraper to gently clean your tongue from front to back twice a day.
#3. Use Mouthwash Regularly
According to the U.S. National Library of Medicine, less than 50% of Americans use mouthwash in their daily oral hygiene routine. While using a soft-bristle toothbrush, floss, and a tongue scraper can do wonders for your dental health, mouthwash plays a crucial role in killing bacteria that can hide in the crevices of your mouth. In fact, decades of research have found that mouthwash can kill 99.9% of the germs that cause plaque, gingivitis, and bad breath.
#4. Drink Plenty of Water
Although recent studies have found that American adults are consuming enough water, it is alarming that only 30% comes from plain water. The other 70% came from sodas, juices, and food. While staying hydrated is crucial, increasing your intake of regular water can do wonders for your oral health. Not only can this protect your teeth from the sugar found in sodas and juices, but sipping on water throughout the day can also remove stubborn food particles.
#5. Implement a Vitamin-Rich Diet
While a solid oral hygiene routine can help keep your teeth in tip-top shape, fueling your body with vitamin-rich foods is the other half of the battle. By implementing a clean diet, your teeth and gums can get the nutrients and minerals they need to stay healthy from the inside-out.
#6. Visit Your Dentist Twice a Year for Checkups
When it comes to your oral health, routine visits to your dentist are beyond crucial. In addition to providing your teeth with a professional clean, your dental team can detect and address early warning signs of small issues before they turn into large dental emergencies.
To take your oral care routine to the next level, start implementing the above six habits today. That way, your teeth and gums can remain in pristine condition for years to come!
About the Author
After obtaining his D.D.S. degree from the University of the Pacific, Dr. Marc Thomas served in the U.S. Army Dental Corps. Today, he uses his nearly three decades of hands-on experience and genuine passion for delivering high-quality service to create a world-class experience for his patients. Dr. Thomas is also a member of multiple notable organizations, including the American Dental Association, Seattle Study Club, and the Academy of General Dentistry (to name a few!). Before you type "dentist near me" into Google, visit his website or give him a call at 775-626-3535.