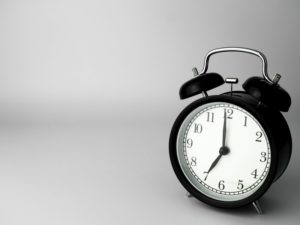 It's almost time to take your child to the dentist, but you're not sure when you'll find the time. Not only will you need to get away from the office, but you'll also need to take your child out of school. Who knows what either of you could be missing or how hard it'll be to catch up later? We at Vista Dental Care know that it can be hard to fit twice-a-year appointments into your busy schedule; that's why we open early in the morning and close in the evening! Learn more about the advantages of seeing a dentist in Sparks with longer, more flexible hours.
Available for After-School and Before-Work Appointments
Dentists have a lot of freedom with how they set their hours. Some practices don't open until 9:00 while others can close as early as 3:00. Unfortunately, this can sometimes make it difficult for patients to find a time that works for them; after all, most of them have day jobs too!
At Vista Dental Care, our business days are 11 hours long from 7:00 to 6:00. This way, you have a lot more wiggle room for planning your appointment. Do you spend your entire afternoon at work? You can come see us early in the morning for a checkup that won't interrupt the rest of your day. Does your kid have a big test at school they can't miss? Come by our office after class is over. You know your situation better than we do, so it only makes sense that you have the freedom to pick the time that's best for you.
Here for Emergencies
There are far too many opportunities for dental emergencies to strike. You could get hit in the mouth while playing a contact sport. Cavities could sneak up on you and cause a severe toothache that won't go away. Or you might just bite a piece of candy too hard and break a tooth. All of these situations demand that you see an emergency dentist in Sparks quickly. But what if your practice is closed right when you need it most?
By keeping longer hours, we make it easier for our patients to set up same-day appointments in situations where time is of the essence. Remain calm and explain everything to us over the phone; we'll help you determine whether your situation is truly an emergency and make the time to see you as soon as possible. It's important to have professionals you can rely on in the worst-case scenario!
Having a readily accessible dentist is important, whether it's during an emergency or simply for regular preventive care. If it's about time for your teeth to be checked and cleaned, give us a call; we're ready whenever you are!
About the Author
Dr. Marc Thomas stays up to date with the latest techniques and technologies so that he can always provide the best dental care possible; his biggest priority is for his patients to be comfortable during his visits and satisfied when they leave. To schedule an appointment at a time that's convenient for you, visit his website or call (775) 626-3535.